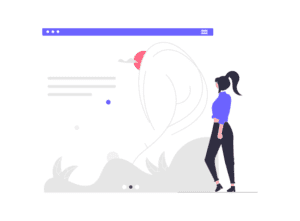 About Us
Welcome to information and facts.com. Your Trusted Source for Information and Facts.
Who We Are
At information and facts.com, we are passionate about sharing the latest information and interesting facts with our readers. Our team of dedicated writers and researchers works tirelessly to bring you accurate, engaging, and up-to-date content to satisfy your curiosity.
Our Mission
Our mission is simple to provide you with valuable insights, knowledge, and entertainment through well-researched articles and engaging stories. We believe that information is power, and by empowering our readers with credible and relevant content, we aim to make the world a more informed and exciting place.
What We Cover
Our blog covers a wide range of topics, ensuring there's something for everyone:
Current Events: Stay updated with the latest news, trends, and developments from around the world.

Science and Technology: Dive into the fascinating world of science and technology, from groundbreaking discoveries to innovative gadgets.

Health and Wellness:  Explore tips for a healthier, happier life, with articles on fitness, nutrition, mental health, and more.

Travel and Adventure:Embark on virtual journeys to discover amazing places, travel tips, and adventure stories.

History and Culture: Delve into the past and explore the rich tapestry of human history, culture, and heritage.
Lifestyle and Entertainment: Find inspiration for your everyday life, from home improvement to movie reviews and pop culture.
Why Choose Us
Here's why information and facts.com, is your go-to source for information and facts.
Credibility: We take pride in our commitment to delivering accurate, well-researched content. Our team of experts ensures that every piece of information we provide is reliable and trustworthy.
Diversity: Our wide range of topics ensures that there's something here for everyone. Whether you're a tech enthusiast, history buff, fitness fanatic, or just looking for some entertainment, we've got you covered.
Engagement: We love interacting with our readers! Feel free to leave comments, ask questions, and share your thoughts on our articles. Your feedback helps us improve and create content that matters to you.
Community: Join our growing community of curious minds who share a passion for learning and exploring. Connect with fellow readers and stay connected with us on social media.