Why in news
Gaming Fever Hits India Discover the Untapped Potential of the Online Gaming Industry growth in India 23 Reasons, Why You Should Care As per all India gaming federation India's online gaming industry is expected to be worth Rs.22800 Crore by 2023. New rules of India GOVERNMENT, 28% GST online gaming.
India is the second-largest country in terms of internet users. The growth in internet users creates a larger potential user base for online gaming platforms.
The GST council at its 50th meeting agreed to impose 28 percent GST on the full value of online gaming, horse racing and casinos. 28 % tax will be applicable. All over the lottery, betting, and gambling Goods and Service (GST) Act, 2017.same company go to court and take changer to GST tax reduced and just game for skill so Karnataka High Court ruling that online games like rummy are not taxable as 'betting' and gambling' under the Central Goods and Service (GST) Act, 2017.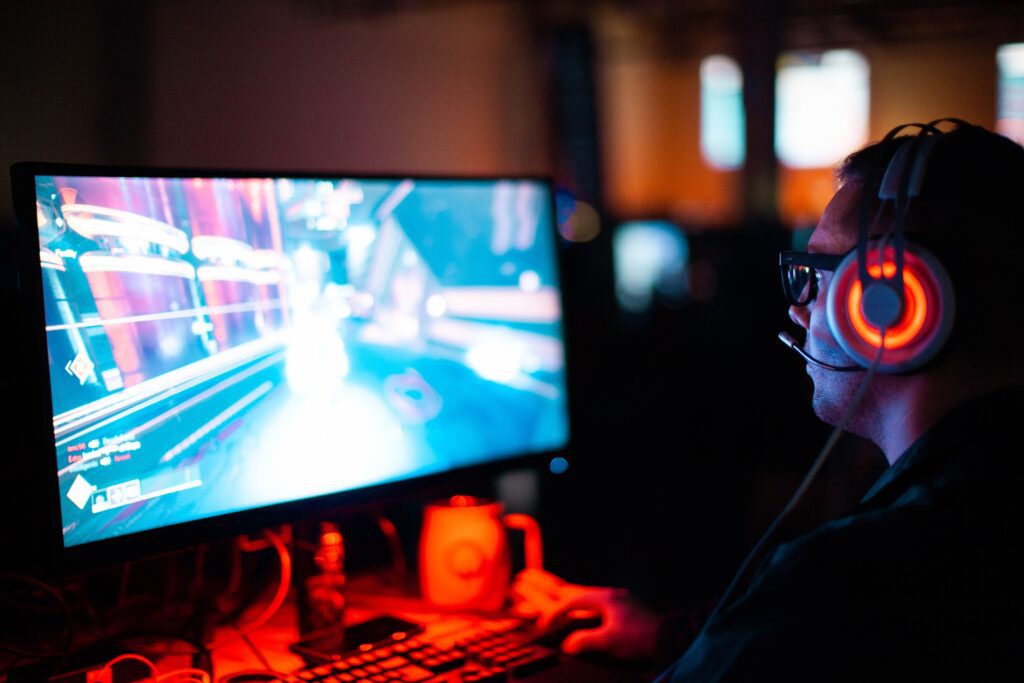 Table of Contents
WHAT IS ONLINE GAMING
The term "online gaming" refers to games that can only be played with an internet connection. This is a part of the sunrise industry with a growing demand for game access. Across the world, the popularity of online gaming has grown significantly in recent years, driven by various factors such as technological advancements, increased internet accessibility, the proliferation of smartphones, and the rise of e-sports etc.
This classification is crucial because games of skill and games of chance are taxed differently under the GST Act. Games of skill attract 19% GST, while games of chance attract a higher rate of 28% GST.
Gaming Technologies, an online gaming company, challenged a show-cause notice issued by the GST department for dues amounting to Rs 21,000 crore.
Union Cabinet and GST Council Decision After the Karnataka High Court ruling, the Union Cabinet approved the GST Council's decision to increase the GST rate for online games from 18% to 28%. This decision implied that online skill games played for stakes would be taxed at the higher rate, treating them similarly to online gambling. the Parliament in the recent past cleared amendments to the Goods and Services Tax (GST) laws to facilitate the levy of 28% GST on the face value of online gaming.
The online gaming and horse racing were included in Schedule-III of the Central GST Act 2017, deeming them as taxable actionable claims. So far, lottery, betting, and gambling were classified as actionable claims.
GROWTH OF ONLINE GAMING INDUSTRY INDIA 23
India online gaming industry market is expected to grow from $3.1 billion in 2022 to a whopping $5.8 billion by 2025, growing at a compounded annual growth rate (CAGR) of 35 %. The number of gamers in the country is expected to expand from 486 million in 2022 to hit 589 million by 2025. Between 2017 and 2020, the country's gaming industry expanded at a CAGR of 42% , China 13% and the US 11% .
One of the main reasons behind the dominance of online gaming is its accessibility. With the proliferation of smartphones and high-speed internet, anyone can now enjoy gaming on-the-go. This has opened up a whole new world of entertainment for people across all age groups.
online gaming offers a unique social experience. Players can connect with friends and strangers from around the globe, forming communities and fostering friendships. It provides an avenue for people to bond over a shared interest and break cultural barriers.
India, in particular, has witnessed a massive surge in online gaming. The country's young population, coupled with the availability of affordable smartphones, has contributed to this phenomenon. Popular games like PUBG Mobile and Free Fire have gained a massive following, with millions of players engaging in intense battles.
However, online gaming is not without its controversies. Concerns have been raised regarding addiction, excessive screen time, and potential negative effects on mental health. It is crucial for players to maintain a healthy balance and practice responsible gaming.
From an economic standpoint, the online gaming industry has experienced exponential growth. It has become a Crative business, attracting investments and generating revenue through in-game purchases and advertisements. The rise of e-sports has further contributed to the industry's success, with professional gamers earning substantial incomes.
In conclusion, online gaming has become a global phenomenon, captivating players in India and beyond. Its accessibility, social aspects, and economic potential make it an attractive form of entertainment. However, it is essential for individuals to approach gaming responsibly and be mindful of its potential drawbacks. As technology continues to advance, the world of online gaming will undoubtedly evolve, offering even more exciting experiences for players worldwide.
GOVERNMENT INITIATIVES
To support the Indian digital gaming research space and industry. The Science and Engineering Research Board (SERB) of the Department of Science and Technology has identified three main directions for its Digital Gaming. The Ministry of Information and Broadcasting has established the Animation, Visual Effects, Gaming and Comic (AVGC) Promotion Task Force. The government recognizes that the Indian AVGC industry has the ability to carry the "Make in India" and "Brand India" banners.
Parents should actively supervise their children's online gaming activities. This includes monitoring the type of games they play, the time spent gaming, and ensuring that gaming does not negatively impact their education and well-being. Introduce measures to curb excessive financial losses in online gaming.
Some online games can contribute to aggressive behavior and extreme attachment to technology, leading to increased violence and self-harm in society. The constant availability and accessibility of online games can lead to addiction, which can result in social dysfunction, poor social skills, and financial losses. Excessive gaming result in stress, anxiety, depression, disrupted sleep patterns, and unhealthy eating habits.
India 1st online gaming academy in Madhya Pradesh
Madhya Pradesh is launched its 1st online gaming industry MP state E-sports Academy on 27 July 23. Its aim to provide a platform for aspiring gaming and E-sports professionals to advance their skills and reach a professional level.
80% seats in the academy are reserved for gamers from Madhya Pradesh.
Remaining 20% seats are open to enthusiastic gamers from across India.
Selected E-sports athletes will receive 12 months of intensive coaching and high-quality E-sports education.
Conclusion
India new GST rules online gaming industry fever hits in taxable claims lottery, betting online skill 28% GST.
read more about women reservation bill link