Why in news
Breaking the Glass Ceiling India's Women's Reservation Bill happy Revolutionary 23 Set to Make History in . The P.M. Modi historic move special after shifts to new parliament house on Tuesday women's reservation bill 2023, after 27 years passed the bill women 33% [ST/SC/OBC] quota for women.
Table of Contents
How to passed the Women's Reservation Bill happy Revolutionary 23
In India 3 main part
1. Legislature-parliament 788 [1 p.m + 80 C.M ruling party]
[Lower house ] Lok sabha 543 all party
[Upper house] Raj sahba indirect 233 + 12 nomained president
Vidan sahba 28 state C.M + 233 M.L
2. Executive– P.M.+ C.M.
3. Judiciary -Law supreme court + high court +sub-ordinet courts+ civil case/ criminal case+ district court.
How time passed the bill
1st bill go to parliament => if bill passed go to lok sabha 543 pot of 1/3 vote than speaker passed the bill => after lok sabha bill passed raj sabha => if raj sabha passed the bill 2/3 vote than speaker bill passed=> president will passed aur reject bill => bill was ok sing the bill => bill will act => bill was final act/law this all process take 6 months to 1 year.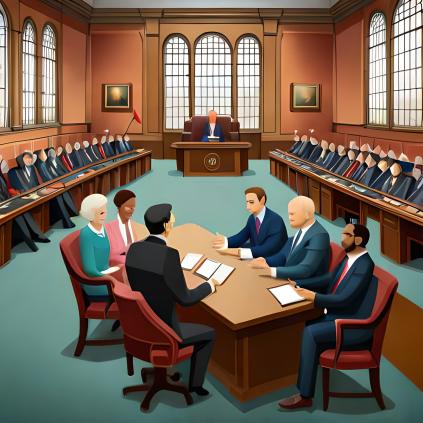 What was first time India parliament Women's reservation bill
The women's reservation in India to 1955 when a government appointed committee recommended that 10% of seats in the Lok Sabha and State legislative assemblies should be reserved for women's. But to implement than 1980 that the demand for women's reservations gained momentum.
The National Perspective Plan for Women's (1988) recommended that 30% of seats in all elected bodies should be reserved for women. The Women Reservation Bill Constitution (108th Amendment) Bill, 2010 UPA government congress but there time some hurdles and lot of arguments did not go rajya sabha OBC reservation in Parliament not passed it.
Why women's reservation bill need important
Women political participation can inspire them to work towards creating a more equal and better society, leading to inclusive national development. Sustainable progress towards human development indicators relies heavily on women political participation. Women active eliminating gender discrimination and empowering women, as outlined in the Preamble and Constitution of India, is integral to promoting equality of rights and freedoms. Women active political participation their fight against the abuse, discrimination, and inequality they face, and in promoting gender equality.
why 15 years ago not passed the bill lok sabha
1st time introduced 1955 New articles 330A and 332A in the constitution these provision will introduce the changes for lok sabha and assemblies respectivel. 2010 bill the current one also has the law will be force after 5 year from the data of the Act. But the bill implementation of women's reservation after 2026, the constitution 128th Amendment bill 2023 and implemented only lok sabha election in 2029 not in 2024.
The p.m.modi appealed to both house to pass the bill by union law minister Arjun meghwal who introduced the bill sais going by housed current strength the number women 82 but bill passed number 181.
The data show women MPs make up 15% strength of lok sabha are around 10% assemble. among the G­20 countries India's female labour force participation is the lowest at 24%. which gave women voting rights at the very outset representation for women.
Before the bill only ST and SC women's but this bill OBC women's also reservation and all women's reservation seats 33% .the title of the bill '' THE NARI SHAKTI VANDAN ADHINIYAM''. Best part of the bill opposition party will support to bill and majority to pass a constitution Amendment bill given the its constitutional amendment bill it needs to passed by both house with special majority, Total members of each house plus a majority of two-thirds of the house present and voting at least half the state assemblies. true empowerment of women's requires participation for women's in the decision making. the quota will not apply to Rajya sabha or state legislative councils. Lok sabha strength 543 at present current women's 82 after bill pass women's 181.
why this bill Come into effect 2026
The bill states not with standing anything in the foregoing provision of the part or part VIII the provision of the constitution after the commencement of the constitution 128th amendment bill 2023.women's quota effectively elections of 2029. The 42nd amendment after census 2026 is published.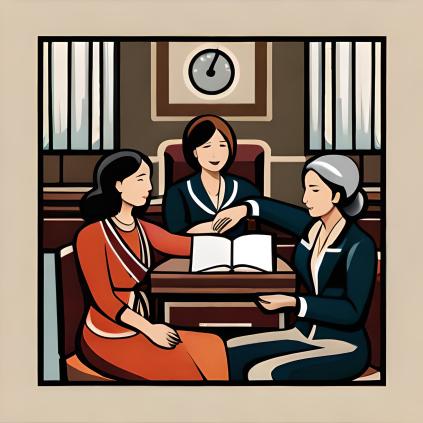 currently Reserved SC and ST women's
Reserved based women's population section 9 [1][c] of the act.The delimitation act 2002 lays principles for reserving seats number of parliamentary and assembly constituencies parliament and state assemblies will be reserved for women's its doesn't specify how these seats will be identified.the modi government proposes the served seats 33% identify women's.
Reserved SC and ST panchayati raj institution and urban local bodies
Article 243D constitution provision reservaed SC and ST more than 18 states the 50% reserved for women's based on each state population.
Conclusion
Women's reservation bill which provide 1/3rd  OBC reservation for women's in lok sabha & state assembly.
read the 1st UPI+ATM India link