Why in news
The central government has accepted more than 1000 claims MSME's registration refund COVID 19 amount in Rs.250 crore to settlement refund MSME's scheme Vivad se Vishwas-1. MSME's is back boon of India.
Table of Contents
MSME full from
Micro, Small, and Medium Enterprises
What is MSME's
he term 'MSME' is normally used to describe small industrial or business units in the private sector.
In India, the MSME consists of both 'traditional' and 'modern' small industries. The investment in equipment for enterprises engaged in providing or rendering of services. The investment in plant and machinery for those engaged in manufacturing or production, processing or preservation of goods.
MSME's Act 2006
The Micro Small & Medium Enterprises (MSMEs) are defined in India under Micro Small and Medium Enterprises Development (MSMED) Act, 2006 based on. In 2007, the erstwhile Ministry of Small-Scale Industries and the Ministry of Agro and Rural Industries were merged to form the Ministry of Micro, Small and Medium Enterprises.
The MSME Ministry heads five statutory bodies
1. Khadi and Village Industries Commission.
2. Coir Board o National Small Industries Corporation.
3. National Institute for MSME.
4. Mahatma Gandhi Institute for Rural Industrialisation.
5. These bodies are responsible for aiding MSME's with respect to government schemes and policies. The Micro sector includes 630.5 lakh enterprises, accounting for over 99% of the country's total number of MSME's
MSME's Definition in India
It contributes around 30% of India's GDP and 45% to Manufacturing output.
MSME sector can help realised the target of proposed National Manufacturing Policy i.e. raising the share of manufacturing sector in GDP from 16% at present to 25%.
It has 50% share in country's exports.
Who is eligible for MSME's loan
A new composite classification for manufacturing and service MSME units was notified which came into effect on 1st July, 2020 which changed the limits for investments in plant and machinery and introduced the concept of annual turnover limits.
Micro enterprise
Enterprises where the investment in Plant and Machinery or Equipment does not exceed 1 crore rupees and turnover does not exceed 5 crore rupees.
Small enterprise
Enterprises where the investment in Plant and Machinery or Equipment does not exceed 10 crore rupees and turnover does not exceed 50 crore rupees.
Medium enterprise
Enterprises engaged where the investment in Plant and Machinery or Equipment does not exceed 50 crore rupees and turnover does not exceed 250 crore rupees.
It is estimated that there are 633.9 lakh MSMEs in India.
The Small sector includes 3.3 lakh enterprises (0.5% of total MSMEs),
The Medium sector includes 0.05 lakh enterprises (0.01% of total MSMEs).
Around 324.9 lakh enterprises (52.3% of total MSMEs) are in rural areas, while 309 lakh enterprises (48.8%) are in urban areas
How many working Employes MSME's in India
Employment MSME are the second largest employers of human resources, after agriculture. They generate more employment opportunities per unit of capital invested compared to large industries. They are, therefore, considered to be more labour intensive and less capital intensive. This is a boon for a labour surplus country like India. India has more than 7.9 million MSMEs as of March 27, 2022 and employs over 110 million people.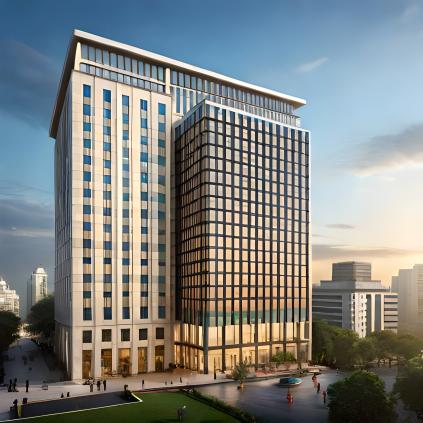 MSME's registration refund COVID 19
Vivad se Vishwas 2 scheme
To effectively settle the pending contractual disputes of government and government undertakings.
Announced in the Union Budget 2023-24, the scheme aims to resolve the government's contractual disputes with private parties, clear the backlog of litigation, and improve the ease of doing business.
The revamped credit guarantee scheme for MSMS proposed in the previous budget will take effect 1st April 2023 infusion of Rs. 9000 crore Collateral free guaranteed credit of Rs. 2 lakh crore. The cost will be reduced by about 1% .
The scheme will apply to all domestic contractual disputes where one of the parties is either the Government of India or an Organisation operating under its control. The deadline for submitting claims under the scheme is 31 October 2023.
Government-held entities such as the Oil and Natural Gas Corporation (ONGC) and the National Highways Authority of India (NHAI) have numerous disputes with private contractors.
Under the scheme, the central government is aiming to resolve approximately 500 cases, involving an estimated Rs 1 trillion. The one-time settlement scheme will cover cases where the court order was passed by 30 April 2023, and the arbitral order was given by 31 January 2023.
For court orders passed on or before 30 April 2023, the settlement amount offered to the contractor will be up to 85 per cent of the net amount awarded or upheld by the court.
Guidelines issued by the Department of Expenditure has stated that the scheme will be applicable to all kinds of procurement, including the procurement of goods, services, and works.
The scheme is also applicable to all 'earning contracts' (i.e., contracts where the government receives money in exchange for goods, services, rights, etc.) as well as contracts under Public Private Partnership (PPP) arrangements.
The scheme is formulated in line with the recommendations made by U K Sinha Committee, KV Kamath Committee and Economic Advisory Council to the Prime Minister (PMEAC).
MSME's Sector's Contribution to Indian Economy
As per the Ministry of Statistics & Programme Implementation, the contribution of the MSME sector to the Gross Value Added (GVA) in the country's GDP in FY 20 was 30%. The share has been around 30% over the past few years. The sector's contribution to manufacturing in all India manufacturing gross value output in FY 20 stood at 36.9%, the same as that in FY 19.
MSME's Contribution to Export in India
The MSME sector is among the country's major exporters. Specified MSME-related product exports accounted for 49.5% of India's total exports in FY 21, compared to 49.8% in FY 20. Textiles, garments, different types of shoes, rice and castor oil are among the major products exported by the Indian MSME sector.
Employment Generation
The MSME sector is one of the country's major employers. The sector has been instrumental in generating employment opportunities in rural and remote areas of the country. As per the data from the Udyam Portal of the Ministry of MSMEs, 93,94,957 people were employed by MSMEs registered on the portal in FY 22.
Connecting Remote Areas to Rest of the Country
By preparing key raw materials and finished goods with global demand, MSMEs in remote and backward areas help connect these areas with the rest of the country and the world. Several MSMEs operate in rural areas while providing ancillary goods to large multinational companies across the globe.
Improving Standard of Living
y creating employment opportunities and connecting backward areas, the MSME industry in India plays a key role in lifting people out of poverty and improving their standard of living. Thus, the sector helps reduce regional imbalances across the country and increase equality among citizens.
Women specific MSME's
The number of women-led MSMEs in India has jumped from 2.15 lakh to 1.23 crore in just a decade. However, they face a finance gap of $158 billion and largely rely on informal sources. About 90 per cent of SMEs owned by women in the country still rely on informal ways of securing capital or loans. Besides, social attitude, and socioeconomic constraints also hold women back from becoming entrepreneurs.
GOVERNMENT INITIATIVES
GOVERNMENT INITIATIVES The celebration of MSME Day in India, known as "Udyami Bharat-MSME Day," signifies the government's commitment to creating a conducive business environment for MSMEs.
June 27 was celebrated as "Micro, Small, and Medium-sized Enterprises Day" to raise awareness of the tremendous contributions of MSMEs to the achievement of the UNSDGs.
MORE ON THE NEWS MSME day was designated by the United Nations General Assembly in 2017.
The theme of MSME Day 2023 in India is "Future-ready MSMEs for India@100.
This theme highlights the focus on preparing micro, small, and medium enterprises (MSMEs) for the future and positioning them to contribute significantly to India's growth and development as the country progresses towards its centenary year in 2047.
The significance of this theme lies in recognizing the crucial role played by MSMEs in the Indian economy.
It showcases the government's efforts to support MSME growth through initiatives like the CHAMPIONS 2.0 Portal, which provides a platform for grievance readdressal and handholding support, and the Geo-tagging of Cluster Projects and Technology Centers through a mobile app.
Additionally, the announcement and launch of the MSME Idea Hackathon initiatives underscore the government's focus on promoting entrepreneurship, encouraging innovation, and empowering women entrepreneurs in the MSME sector.
RAMP Scheme: The scheme was launched under the Ministry of Micro, Small and Medium Enterprises for supporting various COVID-19 Resilience and Recovery Interventions. The SAMADHAAN portal to prevent delays in payment.
Strengthening government policies based on recommendations such as extending the loan repayment period under the Emergency Credit Line Guarantee Scheme (ECLG) for MSMEs, setting up a Central Market Intelligence Centre to promote domestic manufacturing, easing certification processes through existing Technology Centers and global testing partnerships, and formulating separate policies for medium enterprises based on their unique needs.
Resolving issues related to women entrepreneurs by fostering women's education, encouraging funding institutions to grant loans to women entrepreneurs, and promoting collaboration among government agencies, NGOs, and civil societ.
Resent MSME's lunched Rupay credit card
The Ministry of MSME in association with National Payments Corporation of India (NPCI) has launched the MSME RuPay Credit Card on pilot basis, pan-India for Udyam registered MSMEs.
The Card provides a simplified payment mechanism to MSMEs to meet their business related operational expenses like digital payments, utility bills payments, tax/statutory payments etc.
 MSME borrowers can also take benefit of interest free credit period on their business spends as per the bank's policy.
Conclusion
In India MSME is back boon Indiana market, all small, micro, medium Enterprises grow that is Indiana government target, that way every year same amount of budget given to particular MSME.
read about SEBI functions link