You'll Be Speechless When You Learn About World Mental Health Day 2023.
World mental health day 2023 every year World mental health day observed across the global on 10 October to raise awareness of mental health issues around the world and to mobilize efforts in supports mental health. World mental health day [WMHD] is global health campaign that aims to world support the cause and establish a healthy environment in all aspects of life to support mental health.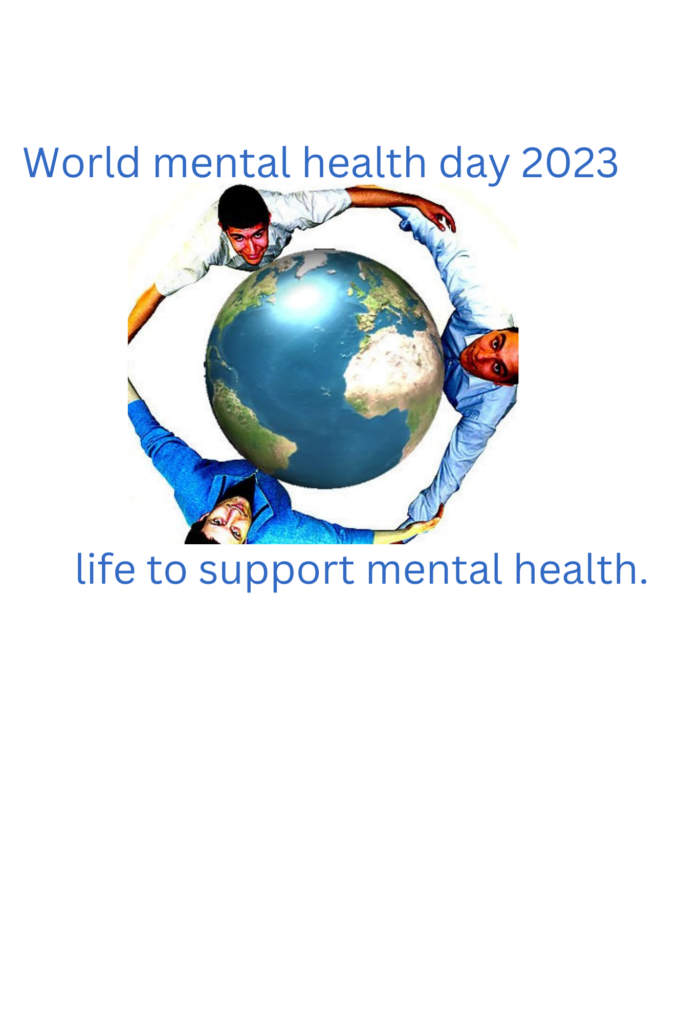 Table of Contents
mental health 2023 Global theme
Theme the world mental health day global campaign 2023 is
"Mental health is a universal human right."
The 2023 global campaign aims to recognize the 75th anniversary of WFMH founded in 1948. WMHD 2023,Symbol the green ribbon is the international symbol of mental health awareness. The theme focuses on improving knowledge raising awareness and driving actions that promote and protect everyone's mental health universal human right.
World mental health day [WFMH] history
World mental health day was started as an annual activity of the world federation for mental health by then deputy secretary general Richard Hunter.
world federation for mental health founded in 1948 mental health advocacy and focus awareness on international scale, Individual and societal levels.
WMHD was observed for the first time on 10 October 1992, to awareness about mental health issues
WMHD first time theme 1994 improving the quality of mental health services throughout the world.
World federation for mental health
CEO- Gabriel Lvbijaro
President –dr. Nasser Loza [ Egypt]
Headquarters- Texas, United States Of America
Estabilished in 1948
World mental health contribute with worlds
According the WHO mental neurological and substance use disorders collectively contribute to over 10% of the worlds. 1 in 8 individuals worldwide live with mental health condition, Women and young people are significantly more affected by mental health issues 3 out 4 people affected.
Depression and anxiety disorders among the most prevalent mental disorders worldwide cost the global USD 1 Trillion annually due to lost productivity.
WHO member states are committed to implementing the comprehensive mental health action plan 2013-2023 to improve mental health.
What is mental health
Mental health refers to persons emotional psychological, and social well-being. It affect how to think feel and act , mental health is important at every stage of life from childhood and adolescence through adulthood, It involves the individuals ability to manage stress, decisions Making with challenges life.
Over come to mental health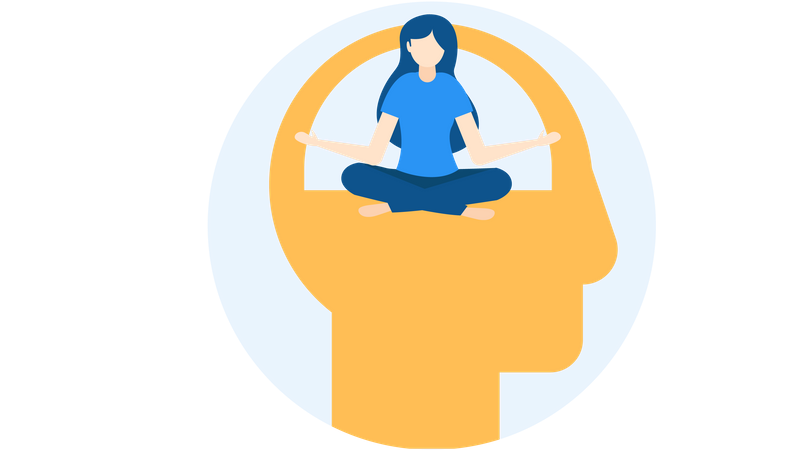 Mental health challenges such as anxiety , depression or other disorders can impacts ones overall mental well-being , seeking professional help when facing mental health issued proper diagnosis and treatment.
1. Positive relationship and make meaningful contributions to their communities.
2. The mental health involves creating supportive environment, good food health, exercise remove body
Stress, play to games outdoor.
3. Don't take it personally don't expect anything in return
4. Have a always positive approach to situations be optimistic self-confidence your-self.
5. Think before you act.
6. Express your feeling good way aim to balance focus on your physical health.
7. Makes more creative
Mental health act in India
Accounting to WHO repot between 1990 and 2017 one in seven people from India have suffered mental illness such as depression anxiety and other severe condition.
India mental Healthcare act [MHA] 2017 the national human rights commission [NHRC] gas raised concern over the many mental healthcare institution in India.
Before mental health act the mental healthcare act 1987 existed in India.
Before independent it embodies the ethos of the colonial era India lunacy act of 1912, which linked criminality and madness. Asylums were places where abnormal and unproductive behaviors was studied.
India right under mental health act [MHA] 2017
1 Right to make an advance directive for treatment.
2 Right to access to healthcare services
3. Right to free live in a community
4. Right to protection from cruel inhuman and degrading treatment.
5. Right to equality and non- discrimination.
6. Right to legal help and complain.
India Initiatives Mental Health
1. Sustainable development goals
2. National Mental Health Program
3. Manas Mobile App
4. Manodarpan
launched by ministry of education under atmanirbhar bharat abhiyan to provide psychosocial support to students, family members and teachers for their mental health and well-being during the time of covid to till.
5. Kiran Helpline [1800-599-0019 ]
it is toll free helpline number launched by the ministry of social justice and Empowerment to provide support to people facing anxiety, stress , depression suicidal thoughts. And other mental health concerns.
if you read about RBI monetory policy link