The Incredible Outcomes of Arogya Manthan 2023 under national health authority ,Get the Full Scoop,Behind-the-Scenes Look Will Change What You Think.
Table of Contents
Arogya Manthan 2023 under National Health Authority
Arogya manthan 2023 under national health authority organizied to Celebrate Anniversaries PM-JAY and ABDM
Arogya Manthan 23 The National Health Authority hosted the two-day event on September 25th & 26th, 2023, Vigyan Bhawan, New Delhi, India.
Ayushman Bharat Pradhan Mantri Jan Arogya Yojana (AB PM-JAY) celebrations 5 Years
Ayushman Bharat Digital Mission (ABDM) celebrations 2 Years
Aapke Dwar Ayushman (ADA 3.0)
Aapke Dwar Ayushman (ADA 3.0) by NHA and the Ayushman Bhav \ arogya manthan 23 The Union Health Minister, launched by President of India, Droupadi Murmu on 13 September 2023. one of the sustainable development goals.
Union Health Minister – Mansukh Mandaviya,
Minister of State for Health and FW -Prof. SP Singh Baghel
Niti Aayog Member Dr. VK Paul
Secretary, Health and FW and Sudhansh Pant
The scheme of beneficiary in the country, 5 years old Karishma was felicitated at Arogya Manthan 2023 by Union Health Minister Dr Mandaviya.
The event marked significant milestones for two flagship healthcare schemes in India Arogya Manthan 23
What is Ayushman Bharat Pradhan Mantri Jan Arogya Yojana (AB PM-JAY) celebrations 5 Years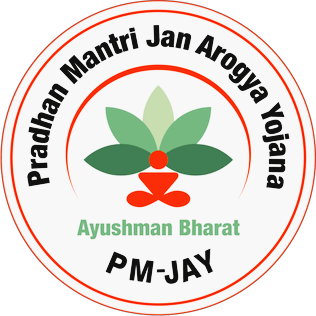 This scheme Launched 23 September, 2018 by P.M. Modi Ayushman Bharat Digital Mission for the 5 year after it was implemented Agency National Health Authority (NHA)
World's largest health insurance/assurance scheme fully financed by the government expenses for the poor health.
Health & Wellness Centres Create by transforming with 10 lakh Primary health care centers (PHC) to provide free drugs, checkup, mother child care with over 5 crore hospital admissions, covering more than 24 crore beneficiaries Cashless and paperless access over the beneficiaries.
Treatment All public and private hospitals, Help guide the patients. It boasts a robust IT infrastructure, seamless processes, monitoring mechanisms, outreach efforts, and fraud control systems.
PM Jan Arogya Yojana Free insurance cover upto ₹ 5 lakh theme Swasthya Aapka, Saath Hamara
Provides A FREE insurance cover upto ₹ 5 lakh per family per year.
This has been designed to meet Sustainable Development Goals (SDGs) Ayushman Bharat adopts a continuum of care approach, comprising of two inter-related components.
This scheme Covers Secondary and Tertiary hospitalization and All pre – existing diseases, Pre and post hospitalization, Medicine expenses, All family members irrespective of members and age.
Dr. Mansukh Mandaviya highlighted the achievements of AB PM-JAY, crossing over 5.6 crore hospital admissions worth Rs. 69,000 crore. He also emphasized the role of the schemes in reducing healthcare expenses for the poor. The arogya manthan 2023 event focused on the central role of women in these healthcare initiatives, with around 48% of authorized hospital admissions being availed by women while over 141 medical procedures under PM-JAY are exclusively earmarked for women. Females account for approximately 49% of Ayushman card recipients, verified under the PM-JAY IT platform.
What is Ayushman Bharat Digital Mission (ABDM) celebrations 2 years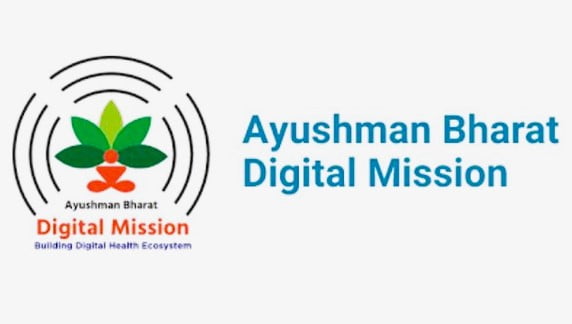 This scheme Launched 27 September 2021 by P.M. Modi Ayushman Bharat Digital Mission for the 2 year after it was implemented Agency National Health Authority (NHA).
To create a national digital health integrated ecosystem that supports universal health coverage in an efficient, accessible, inclusive, affordable, timely and safe manner.
It will be used all individuals to discover hospitals, laboratories and pharmacies across the country.
The health record of every citizen will be digitally protected. To difficulty of maintaining long trails of paper-based health records or standing in long queues at health facilities, etc. it will be not longer be a burden now Implementing Agency by National Health Authority (NHA).
ABDM, launched by Prime Minister Narendra Modi, aims to create an efficient digital health ecosystem with active participation from both public and private sectors. It has generated over 45 crore Ayushman Bharat Health Account (ABHA) and linked over 30 crore health records.
Benefit to used
1 ] Health ID
It will be used for the purposes of 14 digit number uniquely identifying persons, authenticating them, and threading their health records only with the informed consent of the patient to help hospitals, insurance firms, and all citizens access health records electronically when required.
2 ] Used web app Electronic medical record (EMR)
It is to create a web application that operates on a set of standards digital version of a patient's chart medical and treatment history from a single health facility.
3 ] Health Facility Registry (HFR)
Health facilities including hospitals, clinics, diagnostic laboratories and imaging centers, pharmacies, etc. across different systems of medicine.
4 ] Healthcare Professionals Registry (HPR)
Healthcare professionals Registry involved in delivery of healthcare services across modern and traditional systems of medicine
5 ] Personal Health Record-System (PHR)
Individual Health Record-System to manage information about his/her healthcare. Health data, lab reports, treatment details, discharge summaries across one or multiple health facilities.
Conclusion
In India Majra of the population below the poverty line this policy of Indian Government implemented medical heath care facility.  
read more p.m. vishwakarma scheme link