Recent gaganyaan mission test flight successful 21 october 23.The Gaganyaan mission is India's first human spaceflight mission 2024-25 budget Rs. 9000 crore.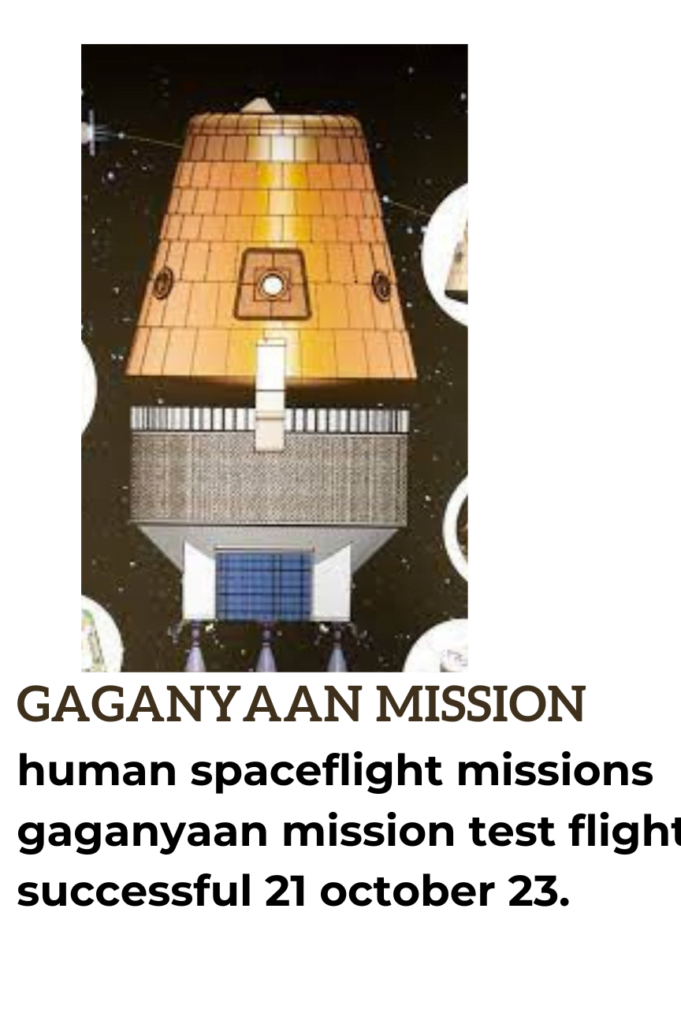 Table of Contents
what is Gaganyaan mission
The Gaganyaan mission is India's first human spaceflight mission.
The ISRO (Indian Space Research Organisation) initiated the Gaganyaan Mission to send a three-person crew into space.
Originally scheduled for 2022, the maiden test for this mission is now set for October 21, 2023, with a launch window between 7:00 AM IST and 9:00 AM IST from the Sriharikota Spaceport.
It is scheduled to launch in 2024-25 and will carry three Indian astronauts to Low Earth Orbit (LEO) for a period of five to seven days.
Demonstrate India's capability to carry out human spaceflight missions
Develop the necessary technologies and infrastructure for sustained human space exploration.
Inspire and motivate the next generation of scientists and engineer.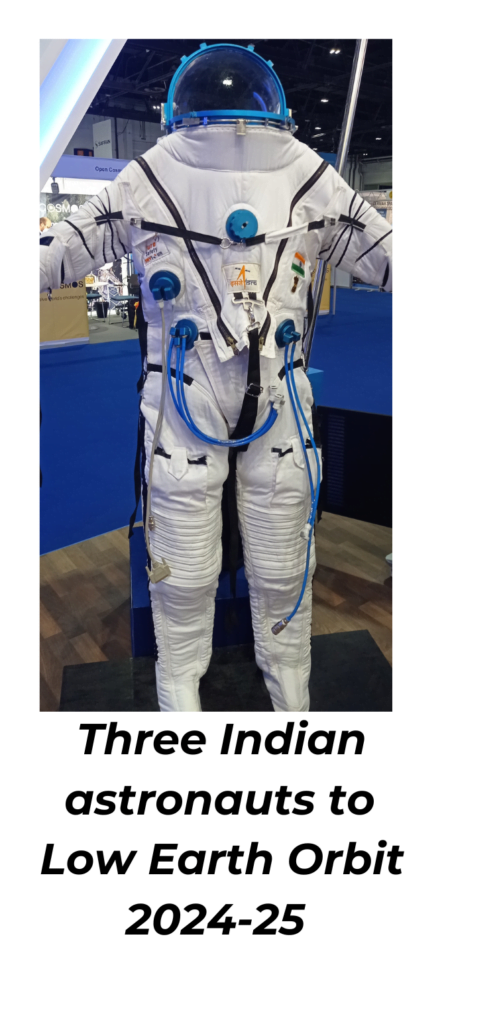 What is the Aim
To launch a human crew into a 400 km orbit and return them safely to land in Indian sea waters as a demonstration of human spaceflight capability
Launch Vehicle GSLV Mk III, also called the LVM-3 (Launch Vehicle Mark-3]
Payloads Consist of
Crew Module (CM)
Crew Escape System (CES) with their fast-acting solid motors,
CM fairing (CMF)
Interface Adapters
The project development
The development this project same technology from Russia, Europe and the U.S add many technology by India develop.
Gaganyaan program through a test vehicle demonstration in vehicle
The stage for its planned mission Gaganyaan to take India into the space by 2024-25.
The launch of the mission fight test vehicle abort mission [TV-D1]
LVM 3 rocket an upgraded GSLV Mk-III rocket planned in 2024-25 the cost of two rocket Rs 300-400 crore
Gaganyaan aim to sent humans in to space on low earth orbit of 400 km for the 3 day and bring them safely back to the earth program which has budget Rs. 9000 crore.
India's first human space flight program " Gaganyaan " by ISRO controlling the temperature , oxygen wastage process vibration fire hazards and many more integrated vehicle health management system.
Other plan by India space station
India set up plan Bharatiya antariksha station by india space station by 2035 and Indian land by moon 2040.
Gaganyaan First manned mission to space scheduled 2024-25.
Recent chandrayaan -3 and Aditya L-1 mission successful 2022.
After U.S, Russia, Canada, japan, and European now India also largest space station
ISRO chairman S. Somanath
WHAT IS ISRO
SRO FULL FORM INDIAN SPACE RESEARCH ORGANIZATION
CHAIRMAN\ FOUNDER : 1st chairman Dr. Vikram Sarabhai 1963 to 1971 [Father]
Mr. Somanath DHAWAN 2022 TILL Present
ESTABLISHED-1963
HEADQUATRA- Bengaluru
Union Minister of State for Science and Technology- Dr. Jitendra Singh.
INDIA SPACE POLICY 2023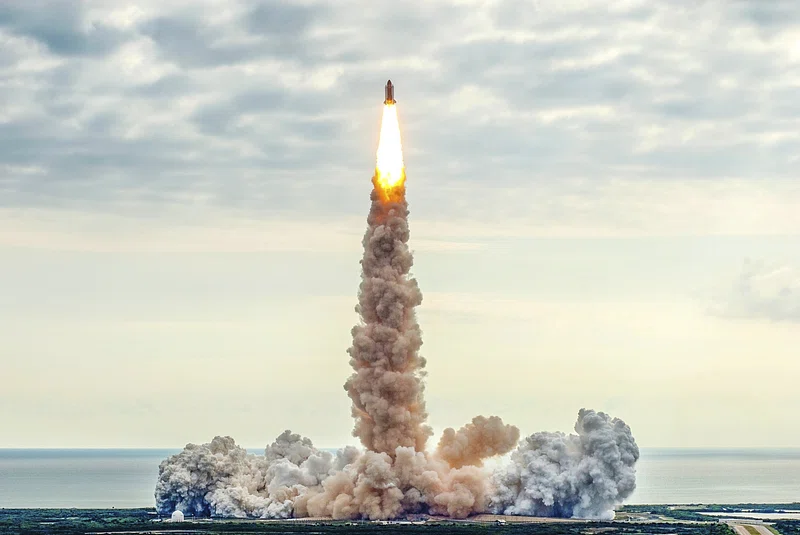 The recently released 'Indian Space Policy 2023' provides a much-needed impetus for India's entry into the Second Space Age, laying the foundation for private sector participation. OVERVIEW ON INDIA'S SPACE SECTOR .
INDIAN SPACE POLICY [ ISP ] delineates responsibility to Indian Space Research Organisation (ISRO), New Space India Limited (NSIL), and Indian National Space Promotion and Authorization Center (IN-SPACe). NSIL The operational part of ISRO's missions
The Indian space sector has evolved from its early days of satellite development and launching capabilities to achieving milestones in lunar exploration, Mars mission success, and expanding applications of space technology for societal development.
Indian space sector constitutes just 2% of the global market share, which has potential to become 11% by 2030.
ISRO budget is approximately $ 2 billion, India's space economy is over $ 11 billion.
Boost Investment by Private Sector: Allowing private companies to perform space missions has benefited nations such as the United States by promoting private sector investment.
For example- Elona Musk Space-X .
India vision into the Second Space Age successfully. specific timeframe for implementation, formulating clear rules and regulations.
Conclusion
Ganganyaan mission was the India 1st human space mission low earth orbit 400 km for 3 day.