MSP Full Form MINIMUM SUPPORT PRICE (MSP)
Why in news
Recently, The Cabinet Committee on Economic Affairs, led by Prime Minister Narendra Modi, has given the green light for higher Minimum Support Prices (MSP) for all required Rabi Crops in the 2024-25 Marketing Season.
The increase for wheat, the major Rabi crop is ₹150 per quintal and the new price will be ₹2,275.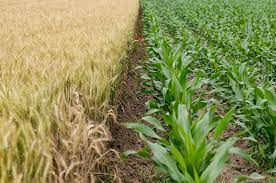 Table of Contents
What is Minimum Support Price (MSP)
The Minimum Support Price (MSP) policy was introduced in India in the year 1966-67. For the wheat and expanded further to include other essential food crops which was the sold to the poor under subsidized rates under distribution system.
MSP support mechanism that acts as a safety net given to farmers to ensure guaranteed price and assured markets for their products. The rate at which the government of India guarantees to purchase certain agricultural commodities from farmers.
It fixed twice a year on recommendations of commission for agricultural cost and prices. The MSP is intended to protect farmers from distress sales and to ensure that they receive a fair price for their produce.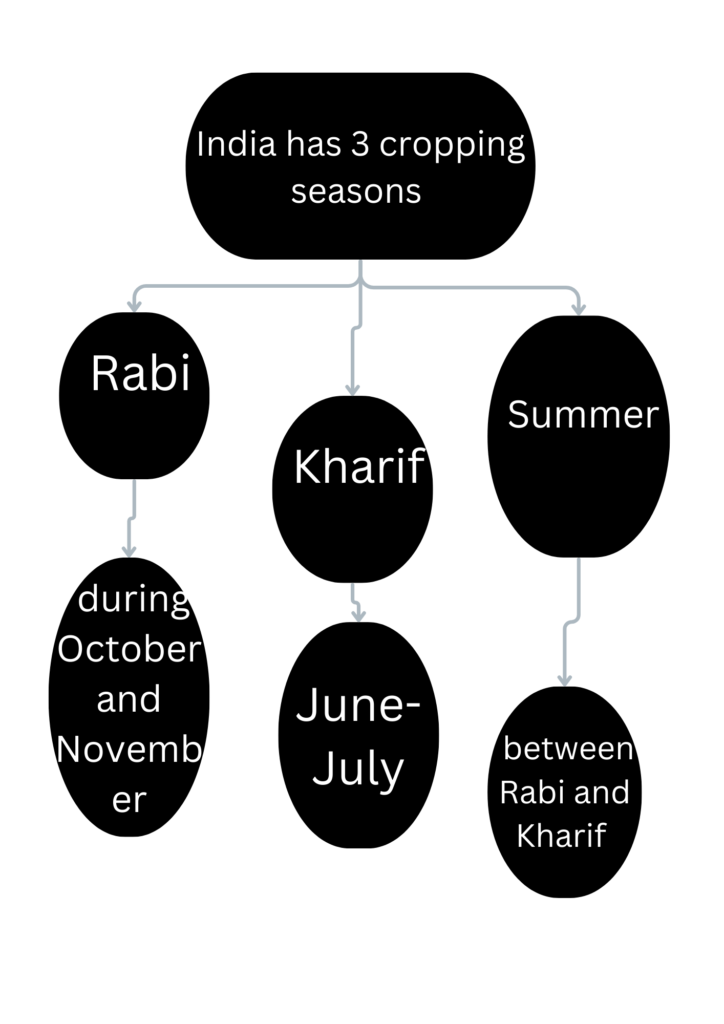 1 Rabi
Sown during October and November and the produce harvested from January.
2 Kharif
Sown during June-July and harvested in October-November.
3. Summer
Produced between Rabi and Kharif are Summer crops
The government announces MSP for 23 agricultural crops
Cereals:–
Paddy, Wheat, Barley, Maize, Jowar, Ragi, Bajra
Pulses:–
Arhar (Tur), Moong, Urad, Chana, Masur, Lentil
Oilseeds:-
Groundnut, Rapeseed & Mustard, Sunflower, Soyabean, Sesame
Commercial crops:-
Cotton, Jute, Sugarcane, Copra, Tobacco Issues related to MSP There are a number of issues related to MSP, including:
Disadvantages
nadequate coverage:-
The MSP is only announced for a limited number of crops, and many farmers are not covered by the MSP.
Low MSP rates:-
The MSP rates for some crops are lower than the cost of production, which can lead to losses for farmers.
Inadequate procurement:-
The government does not always procure the entire quantity of crops produced at the MSP, which can lead to distress sales by farmers.
Corruption in procurement:-
There have been allegations of corruption in the procurement process, which can deprive farmers of the benefits of the MSP
Key Points Marketing Season 2024-25
The Union Cabinet approval
The highest increase in MSP has been sanctioned for lentils (masur) about 7.1% at Rs. 425 per quintal.
This adjustment in MSP is consistent with the Union Budget 2018-19 announcement, which aimed to set the MSP at a level of at least 1.5 times the All-India weighted average Cost of Production.
The government has initiated various programs such as
1. National Food Security Mission (NFSM)
2. Pradhan Mantri Krishi Sinchayee Yojana (PMKSY),
3. National Mission on Oilseeds and Oil Palm (NMOOP).
4. Kisan Rin Portal (KRP),
5. KCC Ghar Ghar Abhiyaan,
6. Weather Information Network Data Systems (WINDS)
7. Kisan Credit Card (KCC) Scheme to all farmers across the nation.
Approves MSP for Rabi Crops for Marketing Season 2024-25
Crops
  MSP
2023-24   
  MSP
2024-25
   Increase
in MSP
Margin over
cost (%]
Wheat
2125
2275
150
102
Barley
1735
1850
115
60
Gram
5335
5440
105
60
Lentil (Masur)
6000
6425
425
89
Rapeseed & Mustard
5450
5650
200
98
Safflower
5650
5800
150
52
new rate
National commission on farmers had also recommended MSP should be at least 50 % more than the weighted average cost of production.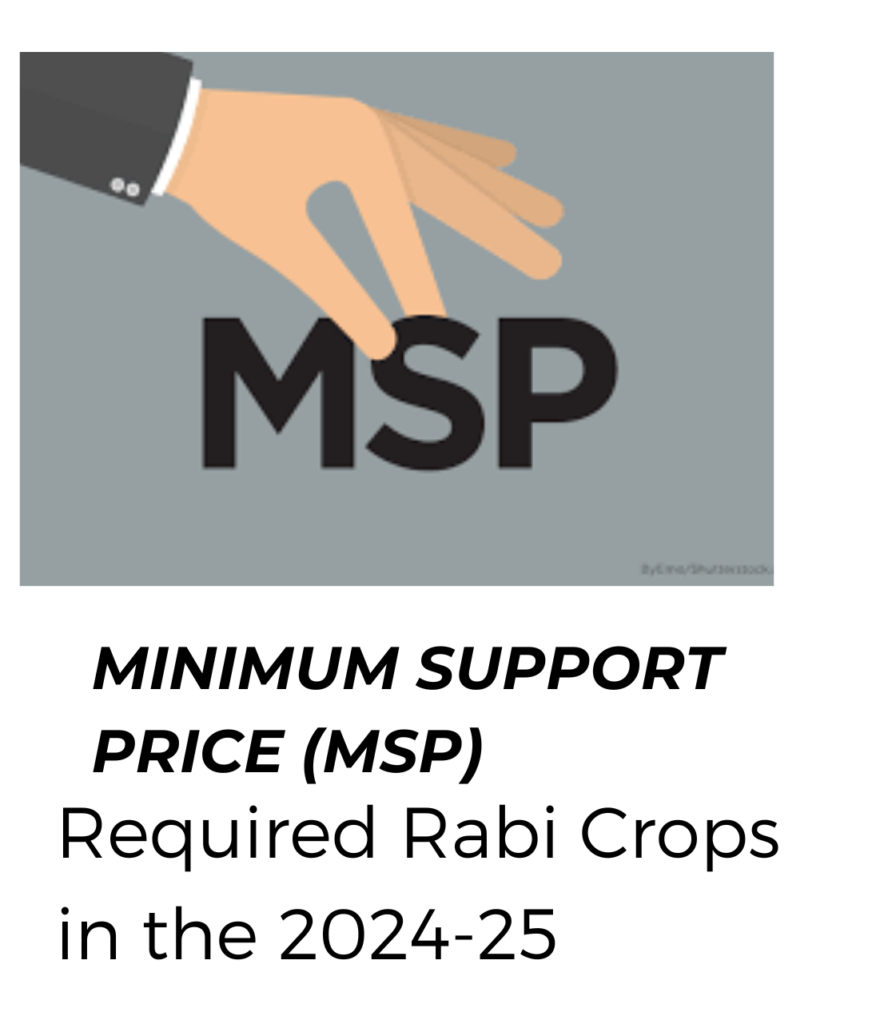 Issues associated with MSPs
Procurement
Delay in setting up procurement and lack of government machinery for procurement of other crops except wheat and rice.
Ecological
Increased production of wheat and paddy due to higher MSP offered on these crops. This has led to ecological issued such as decreased ground water.
Productivity of cotton crop
The productivity of extra long staple cotton govt. will adopt a based and value chain approach through public private partnership [PPP].
As part of this collaboration between farmers the state and industry for input supplies, extension services and market linkages will be promoted.
Atma-nirbhar Clean Plant program
India will launched atma-nirbhar clean plant program to boost the availability of disease free quality planting material for high value horticultural crops at an outlay for Rs.2200 crore.
Global hub for millets "Shree Anna"
India is the largest producer and second largest exporter of shree anna in the world
India grows several types of shree anna such as jowar, ragi, bajra, kuttu, ramdana, kangani, kutki, kodo, cheena, and sama.to make india a global hub for shree anna the india institute of millet research, Hyderabad will be supported as the centre of excellence for sharing best practices research and technologies at the international level.
Agriculture credit
The agriculture credit target will increased to 20 lakh crore with a focus on animal husbandry, dairy and fisheries.
Rs.13681 crores sanctioned for post harvest support and community farms under the Agriculture infrastructure fund.
Improve procurement
Government bring a law on right to sell at MSP by marginal and small farmers with a carefully designed methodology. Also procurement of crops should be linked with their production of each state.
Area planning
The cropping system should be tailored to local consumption patterns rather than for only getting the maximum price irrespective of whether the produce has a demand.
Center-State contributory price stabilization fund
It should be established to insulate farmers from a significant fall in price, either due to domestic factors or global trade factors.
Government Agricultural Scheme
The Ministry of Agriculture & Farmers Welfare (MoA&FW) recently launched
KCC Ghar Ghar Abhiyaan,
These initiatives aim to revolutionize agriculture, enhance financial inclusion, optimize data utilization, and improve the lives of farmers across the nation.
It will further the goal of agricultural transformation and sustainable economic growth for the farming community across the nation.
KCC Ghar-Ghar Abhiyaan
Door to Door KCC Campaign
The campaign aims to extend the benefits of the KCC Scheme to every farmer across the nation. The campaign will begin from 1st October 2023 to 31st December 2023.
The verified existing KCC account holders data against the PM KISAN database. And the identified account holders who match with the PM KISAN database and those who are PM KISAN beneficiaries but do not have KCC accounts. The campaign aims to reach out to non-KCC amount holder PM KISAN beneficiaries and integrate the eligible PM KISAN beneficiary farmers into the KCC scheme.
Kisan Rin Portal (KRP)
The KRP portal provides an integrated hub, offering a comprehensive view of farmer data, loan disbursement specifics, interest subvention claims, and scheme utilization progress.
KRP has been developed collaboratively by MoA&FW, the Department of Financial Services (DFS), Department of Animal Husbandry & Dairying (DAH&D), Department of Fisheries (DoF), RBI, and NABARD.
Weather Information Network Data Systems (WINDS)
A manual of WINDS portal was also released at the event. The portal was launched in July 2023.
The WINDS portal is a centralized platform that hosts, manages, and processes hyper-local weather data collected by Automatic Weather Stations and Rain Gauges at Taluk/Block and Gram Panchayat levels.
The portal enhances risk assessment and decision-making in crop insurance, agriculture advisories, and disaster mitigation, supporting the agricultural sector and rural economy.
The aim is to ensure real time weather information so that farmers can take right precaution for their crops at the right time.
The comprehensive manual provides stakeholders with an in-depth understanding of the portal's functionalities, data interpretation, and effective utilisation, empowering farmers, policymakers and various agricultural entities to make well-informed choices
PM KISAN
22 official languages of the country.
It is a central sector scheme, with 100% funding from the Union Government.
The scheme was started to increase the income of the farmers by providing income support to eligible landholding farmers' families across the country.
It aims to supplement the financial needs of the farmers in procuring various inputs to ensure proper crop health, appropriate yields as well as to meet domestic needs.
Under the scheme, which became effective from December 2018, the Centre provides Rs 6,000 per year to eligible farmers in three equal instalments of Rs 2,000.
The state governments and UT administration identify the farmers who are eligible for the scheme and share the list with the Centre. The central government then directly transfers the fund to the bank accounts of the beneficiaries.
Since its launch, over Rs. 2.61 Lakhs crores has been transferred to more than 11 Crore farmers so far. Eligible Farmers
Scheme initially provided income support to all Small & Marginal Farmers' families across the country (both urban & rural areas), holding cultivable land upto 2 hectares.
In June 2019, the scheme was extended to cover all farmer families in the country irrespective of the size of their land holdings. Exclusion Criteria However, the following categories of people holding cultivable land have been excluded from the scheme.
Institutional landholders
Present or retired officers and employees of state/central government as well as PSUs and government autonomous bodies
Income Tax payers in last assessment year.
Farmer families holding constitutional posts.
Professionals like doctors, engineers and lawyers.
Retired pensioners with a monthly pension of over Rs 10,000.
AI Chatbot for PM KISAN
The Ministry of Agriculture and Farmers' Welfare has launched an AI chat-bot for the Pradhan Mantri Kisan Samman Nidhi (PM Kisan) scheme.
This is the first AI Chat-bot integrated with a major flagship scheme of the Union government.
The introduction of the AI chat-bot in the PM-KISAN grievance management system is aimed at empowering farmers with a user-friendly and accessible platform.
It is also a significant step towards enhancing the transparency, efficiency and reach of the scheme, while providing the farmers with prompt, clear and accurate responses to their queries.
It has been developed and improved with the support of Ek-Step foundation and Bhashini.
In the first phase of the development, the chat-bot will assist farmers in seeking information related to their application status, payment details, ineligibility status and other scheme-related updates.
The AI Chat-bot, accessible through the PM-KISAN mobile application, is integrated with Bhashini which offers multilingual support, catering to the linguistic and regional diversity of the PM-KISAN beneficiaries.
The chat-bot is currently available in English, Hindi, Bengali, Odia and Tamil, and will soon be available in all
Pradhan Mantri Krishi Sinchayee yojana
The scheme that has been formulated by merging the ongoing schemes.
Funds under the scheme
4 components
1. Accelerated irrigation benefit program
Finish the ongoing national irrigation projects at a faster pace
2. har khet ko pani
distribute water to each and every farm by setting up cana; canal network
3. per drop more crop
Improve the water usage efficiency through micro- irrigation devices
[drips, sprinklers, pivots rain guns.
4. integrated watershed development
set up water harvesting system and promote traditional water storage system
 conclusion
In India 85% people depanded in Agriculture and Farmers  if talk about MSP government went push to farmers income and development of life with lots of scheme day by day, MSP also increase price to support to Indian farmers.