Why in news
Recently, MeitY Launches Indigenous Portable DC Charger to Boost Electric Vehicle charging station Adoption On October 20, 2023.launched the indigenous (Made in India) technology of
"2KW DC Portable Charger" designed to meet the new safety standard IEC 60950-11 and AI forecast EVs digital platform .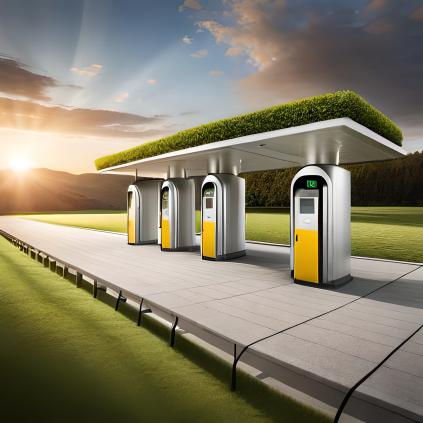 Table of Contents
Boosting electric vehicle charging station
in India by encouraging the development of indigenous technology. the development will also help in MeitY's objective to accelerate EV adoption and reduce dependence on imported chargers. It was developed by the Centre of Excellence (CoE) at Indian Institute Of Technology (IIT) Madras Research Park in Chennai, Tamil Nadu (TN) in collaboration with Flowtrik Technologies. It is funded by MeitY.
What is IEC 60950-11 Portable DC Charger
IEC 60950-11 is a safety standard for information technology equipment (ITE) that is published by the International Electro technical Commission (IEC).specifies safety requirements including electrical, mechanical, and thermal aspects, as well as protection against fire, radiation, and chemicals.
Features of Portable DC Charger
Optional provisions for communicating with batteries for adaptive charging
Hooks for Internet of Things (IoT) connectivity, enabling real-time tracking of charging-related parameters Providing over 95% efficiency and the ability to function in temperatures up to 50 degree Celsius.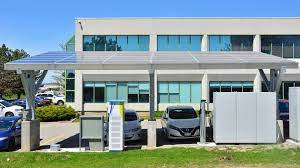 AI forecast EVs digital platform
It is a free digital platform that focus on near real-time EV adoption and forecasts, associated battery demand, charging density, and market growth trends by using data and AI (Artificial Intelligence). It has been developed by policy and industry experts at think-tank OMI Foundation based in New Delhi, Delhi.
Key Features of Dashboard
EV-Ready India Dashboard is the only dashboard in India that compiles sales data across all states and Union Territories and Telangana.
shows forecasts on EV adoption, and associated battery demand till 2030. Along with pan-India projections, the dashboard presents state-wise projections, a first-of-its-kind approach.
Users can access a list of eligible EV models for subsidies and the subsidy amounts.
It serves as a comprehensive repository of policies and regulations across all aspects of the EV ecosystem.
The dashboard offers an overview of national charging infrastructure, including stations and charging points.
Charging tariffs are presented, allowing states to adjust their rates in comparison to others.
The dashboard also measures India's progress towards net zero emissions.
The EV-Ready India dashboard has forecast a 45.5% Compounded Annual Growth Rate (CAGR) in EVs between calendar year (CY) 2022 and CY 2030, increasing from annual sales of 6,90,550 electric two-wheelers (E2Ws) in 2022 to 1,39,36,691 E2Ws in 2030.
India has avoided more 5.18 million tonnes of CO2 emissions in 2023, equivalent to growing 85.47 million tree seedlings.
One Public Charge Point caters to 155 EVs which requires immediate improvement.
Chandigarh reports the lowest Public charging supply tarrif at Rs 3.6/kWh which is 73% lower compared to the national average of Rs 13.74/kWh
Maharashtra and Delhi emerged as the national leaders in public charging station infrastructure at 2531 and 1815 respectively.
Which city battery manufacturing
Tamil Nadu (TN) emerges as the E2W (Electric two‐wheel vehicles) manufacturing hub of India, Telangana leads in E3W manufacturing, Maharashtra in E4W manufacturing, Gujarat in battery manufacturing, and Karnataka in Research & Development (R&D).
The platform seeks to address the need for macroeconomic data and analysis on India's massively growing electric mobility segment. booklet on the dashboard has been released at the even. panel discussion around "Data-Driven Decision Making in the EV Sector" was also during the launch event.
BIS Approves Electric Vehicles Charging station
Recently BIS approves charging station in India's First-ever Indigenous Charging station AC & DC Combined Charging India's first-ever indigenously developed Alternating Current (AC) and Direct Current (DC) Combined Charging connector standard for Light Electric Vehicles (LEVs)
It is also the world's 1st charging standard that combines AC and DC charging for small EVs, such as electric scooters, motorcycles, three-wheelers, and quadri-cycles, and is designed and engineered in India. The new standard is based on Ather Energy's charging connector.
Collaboration with NITI Aayog
The BIS collaboration with the new standard was developed through a collaborative effort between the National Institution for Transforming India (NITI) Aayog, the Department of Science and Technology(DST), the Automotive Research Association of India (ARAI), several EV makers like Ather, Hero, Ola Electric, and BIS.
Objective
Adopting this standard will not only benefit Indian vehicles but LEVs globally as well.
The new standard aims to benefit vehicle owners, manufacturers, and charge point operators by providing a unified charging system for EVs, especially in urban environments.
Features and Benefits of the New Standard
standard addresses a large gap that existed in the market for a standardized connector for an AC and DC combined charging system for LEVs. With a common connector for both AC (slow) and DC (fast) charging for LEVs, costs can be reduced while creating an interoperable network for charging, thus reducing the stress on the infrastructure
It also allows the Original Equipment Manufacturers (OEMs) to move away from relying on international standards and protocols and instead implement a charging system that will propel Indian innovation.
The new charging connectors for LEVs offer a more practical solution compared to expensive electric 4-wheeler charging connectors.
The distinctive charging requirements of LEVs make it impractical to adopt a 4-wheeler charging connector due to their high costs and large size.
Standard
EV Conductive Charging System Part 2 Plugs, SocketOutlets, Vehicle Connectors, and Vehicle Inlets. Dimensional Compatibility and Interchange Ability Requirements for AC, DC, and AC/DC Pin and Contact-Tube Vehicle Couplers Intended to be used for AC/DC EV Supply Equipment where Protection Relies on Electrical Separation.
Scope of the New Standard
The standard is applicable to vehicle couplers with pins and Contact-Tubes of standardised configuration intended for use in EV conductive charging systems which incorporate control means, with rated operating voltage:
Up to 120 Volt (V) DC and rated current up to 100 Ampere (A)
Up to 240 V AC and rated current up to 32 A.
applies to the vehicle temperature between – 25 °C and + 55 °C , connected only to cables with copper or copper-alloy conductors. focuses on developing advanced electric two-wheelers for the Indian automotive market.
Guidelines for EV charging infrastructure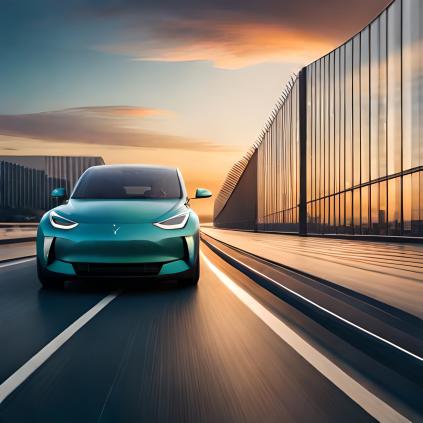 The Ministry of Power has issued the revised consolidated Guidelines & Standards for charging infrastructure for Electric Vehicles.
The guidelines allow the entities or individuals to create charging stations without the need for license. However, they should meet certain technical and safety standards.
The guidelines allow users to charge their electric vehicles in their respective offices and homes.
The guidelines have introduced a revenue sharing model for using land. Government lands will be provided to entities interested in installing charging infrastructure.
The Bureau of energy Efficiency will create an online database of public charging stations.
The guidelines include action plan for nine major cities. They are Chennai, Pune, Surat, Kolkata, Hyderabad, Ahmedabad, Mumbai, Bengaluru, and Delhi.
Green license plates: Ministry of Road Transport & Highways (MoRTH) announced that battery operated vehicles will be given green license plates and be exempted from permit requirements. Several states (including Delhi, UP, MP, Telangana, Andhra Pradesh etc.) have notified their EV policies aimed at promoting manufacturing and increasing demand of electric vehicles in their respective states.
conclusion
now a days India develop Electric Vehicle charging station like other county with promoting manufacturing and increasing demand of electric vehicles India Charging System.
if you read is india read fro elecric vehicles click the link