Why in news
Is India ready for Electric Vehicles growth in India according to the report by cyber media research [CMR] India industrial Growth last few year 120% To 400% Electric vehicles [EVs] in hybrid vehicle India.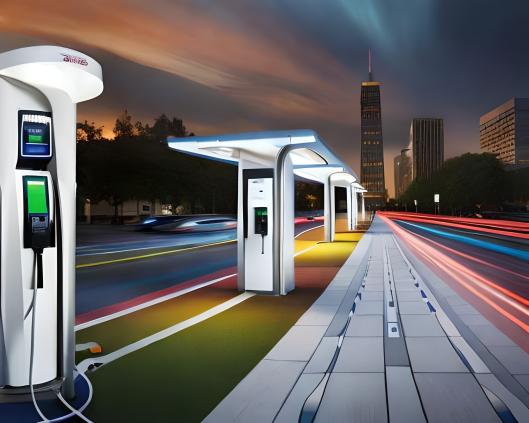 Table of Contents
what is electric vehicles
What is EVs..…As a we now the report electric vehicle is one that operates on electric motor, instead of internal-combustion engine that generates power by burning a mix of fuel and gases.
EVs used lead acid or nickel metal hydride batteries, the standard for modern battery electric vehicles. That are recharged by plugging the vehicle into an electric power source. Energy-efficient that can potentially save money on fuel and maintenance costs.
Is now considered to be lithium-ion batteries as they have a greater and are excellent at retaining energy, with a self-discharge rate of just 5% month.
How do electric vehicles work
GHS emission Transport Sector in India is the Second largest source of CO2 emission worldwide.
Reduce crude oil import bill currently, India transportation sector accounts for one-third of the total crude oil consumed 80% is being consumed by road transportation. National Highways Authority India building EVs charging stations of ways side amenities along highways and expressways. Two-wheelers, bus, cars.
India also set the national target of achieving 30% EV sales penetration by 2030.
Economic many start-up have entered into manufacturing of EVs in past 5-8 year and convention vehicle manufacturers both domestic and global India in marketplace.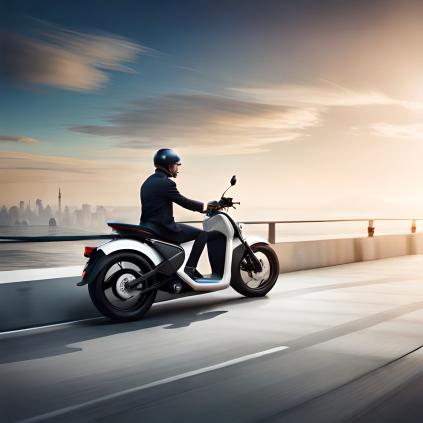 Which type of battery is used in Electric vehicles
Battery Electric Vehicle Fully powered by electricity. These are more efficient compared to hybrid and plug-in hybrids
Hybrid Electric Vehicle
The vehicle uses both the internal combustion (usually petrol) engine and the battery-powered motor powertrain. The petrol engine is used both to drive and charge when the battery is empty. These vehicles are not as efficient as fully electric or plug-in hybrid vehicles.
Plug-in Hybrid Electric Vehicle
The Uses both an internal combustion engine and a battery charged from an external socket (they have a plug). This means the vehicle's battery can be charged with electricity rather than the engine.
HOW STOCK IN MARKET POSITIVE GROWTH
Yes, today India be hubs EVs one of the manufacturing JBM Group is a global records majority of stock with operations is more than 25 locations across 10 counties throughout the world.
About JBM AUTO LTD. Is an India multinational auto motives company with headquarters in Haryana.
Top suppliers of automotive components to OEMs India and worldwide. The company segment buses, electric vehicle, renewables , EV charging infrastructure.
Automotive OEMs , TATA Motors , Mahindra and Mahindra , Ashok Leyland and Volvo.
THE FUTURE OF ELECTRIC VEHICLES IN INDIA MARKET
Yes the future of EVs India goal of making global powerhouse for automotive component manufacturing by 2026. The government has allowed 100 % FDI under automotive. Due to huge number of players.
So much PLI scheme for production of automobiles and automotive components.
FAME [faster Adoption and manufacturing of hybrid and electric vehicles] Scheme was 1st launched in 2015 under NEMMP 2020 to enhance in India.
In 2019 ministry of power released the guidelines on EV charging Infrastructure need for availability of charging stations.
ISRO has commercialized indigenously developed lithium-ion battery technology has selected 14 companies for transfer of technology.
NET- ZERO EMISSION
India launches E-Amrit portal at COP26 summit in Glasgow. The net-zero carbon emissions by 2070 and billion-ton reduction in carbon emissions by 2030 India is the third largest automobile market global in terms of sales, ahead of Germany and Japan.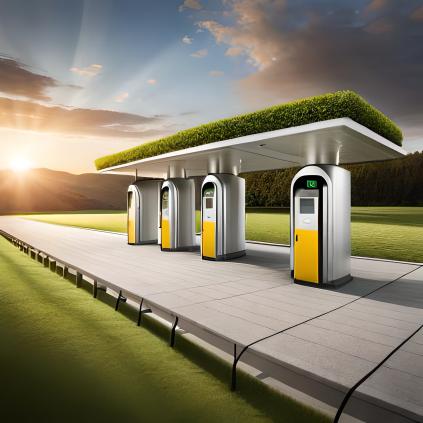 THE ADVANTAGS OF ELECTRICE VEHICLES IN INDIA
The Economic Survey 2023 predicts that India's domestic electric vehicle market will see a 49 percent CAGR between 2022 and 2030, with 10 million annual sales by 2030.
Additionally, the electric vehicle industry is projected to create around 50 million direct and indirect jobs by 2030.
The Indian government has set a target to achieve 30 percent electrification of the country's vehicle fleet by 2030 GST on electric vehicles has been reduced from 12% to 5%; GST on chargers/ charging stations for electric vehicles has been reduced from 18% to 5% by GST Council.
How do Electric vehicles work
Battery charging stations
Fast-charging stations, capable of delivering high-voltage charging, significantly reduce charging time, alleviating range anxiety for EV owners.
As EV adoption surges, an extensive public charging network is vital to meet growing power demand. An effective solution is repurposing gas stations into hybrid charging stations for EVs.
Use of renewable energy sources
Incorporating renewables into EV charging boosts economic and environmental sustainability.
India's climate advantage can harness solar power to meet rising demands without overburdening the existing power grid
Reuse and Disposal Battery Implementing a proper plan for battery disposal and establishing dedicated recycling facilities to ensure a sustainable EV ecosystem
EV fast charging services is India ready for electric vehicles upcoming 23-24
Noida launched its provides door-to-door EV fast charging services service to beta users two month ago. the company With a Hop charge mr. Arun Rana, co-founder and Chief Business Officer which started subscription lithium-ion power banks commercial operations in April 2022.
Booked a slot with u mobile app Hop charge's Once you have booked a slot with us, charging is guaranteed EV fast charged within 45 minutes of the Hop charging van's charger in their independent home, apartment, office parking,
Hop charge's lot a7kW load for at home charging station auto companies including Tata Motors, MG Motor, Mahindra Hyundai, and Kia. There are many subscription plans ranging from Rs4,499per year to Rs49,900per year.
Also public charging stations set up by PSUs increased by only 39 per cent jumped to 168 per cent.
Resent EV sales in India are number of vehicle registrations crossing the 1 million mark in the first nine months of 2023, according to data from the Ministry of Road Transport and Highways 1.04 million EV registered with regional transport office setup September 2023.