WHY IN NEWS
Happy National Engineering day 23 P.M.Modi say Greeting to all Hardworking engineers on
# EngineersDay.
Their innovative minds and tireless dedication have been the backbone of our nations progress. Form infrastructural marvels to tech breakthroughs, their contribution touch every aspect of our lives indiahttps://en.wikipedia.org/wiki/India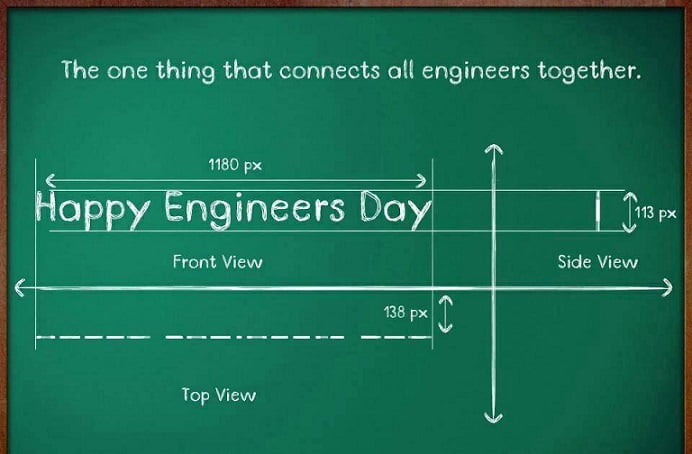 Table of Contents
WHAT IS ENGINEERING DAY
Every year on 15th September, 2023 Theme- " Engineering for a Sustainable Future" celebrate happy National Engineer's day to recognise and honour the achievements of the great engineer Mokshagundam Visvesvaraya. The great work of engineers and to encourage them for improvement and innovation.
It is different from the World Engineers' Day celebrated annually by UNESCO on 4th March
ENGINEERING IN INDIA
Today, India is increasingly recognized as one of the global hubs of Engineering and talented engineers.
The country now boasts of several modern engineering, which notable include the tallest structure in the world. The statue of unity [Gujarat] world highest railway bridge Chenab bridge [J&K] the bandra worli sea link [Mumbai] . Over the year India has earned the distinction of being one of the top engineers producing countries, with the largest number of engineering educational institutes and infrastructure in the world.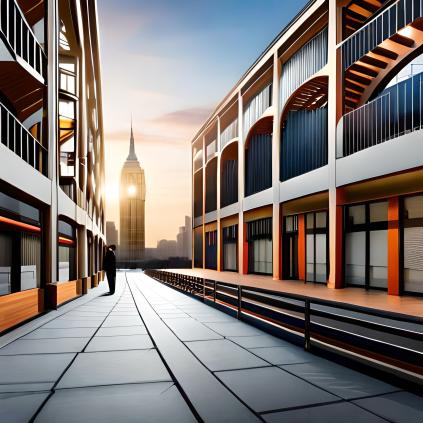 HISTORY OF HAPPY NATIONAL ENGINEERING DAY
Engineering education in india has come a long way since the first engineering college, the college of civil engineering roorkee , was established in 1847 and was renamed 'the Thomason college of civil engineering in 1854. India boasts over 4445 engineering colleges and 1.5 million engineers yearly.
WHO IS MOKSHAGUDAM VISVESVARYS
The iconic civil engineer established the bengalore press in 1916 in mysore.
Born in Karnataka in 1861-1962. He studied Bachelor of Arts (BA) from the University of Mysore and then studied civil engineering from the College of Science in Pune and went on to become one of the most eminent engineers in the country. He was an engineering pioneer of India whose genius reflected in harnessing of water resources and building and consolidation of dams across the country. His work was becoming so popular that the Government of India sent him to Aden (Yemen) to study water supply and drainage systems in 1906-07. He served as the Chief Engineer of Mysore State in 1909 and as the Diwan of the princely state of Mysore in 1912, a position he held for seven years.
As the Diwan, he made an immense contribution towards the overall development of the state. He was knighted as a Knight Commander of the British Indian Empire by King George V for his contributions to the public good in 1915.
1919 M. Visvesvaraya becomes advisor for the Bangalore printing and publishing co. after his retirement as the prime minister of Mysore.
1921 the Bangalore printing and publishing co its first calendar in English in green and white design. It is prices at two anna .Bangalore printing and publishing 2020, 100th edition of the calendar, Releases a special cover commemorative silver coin to celebrate its centenary. In 1934 He was an Engineer who had planned the Indian Economy. He was awarded an Honorary Membership of London Institution of Civil Engineers for an unbroken 50 years. He was conferred India's highest honour, the Bharat Ratna in 1955. He died in 1962 in Bengaluru, Karnataka. .
Books Written by M. Visvesvaraya
Reconstructing India' and 'Planned Economy of India'
Major Contribution
During the course of his professional life, he has contributed a lot towards society by being part of several notable construction projects in Mysore, Hyderabad, Odisha and Maharashtra. He is the one who designed a plan for road construction between Tirumala & Tirupati.He played a key role in developing a system to protect Visakhapatnam port from sea erosion. He also commissioned several new Railway lines in Mysore state. He had designed and carried out the waterworks for the Municipality of Sukkur in 1895.
He was responsible for founding the Mysore soap factory, the Mysore Iron & steel works (Bhadravathi), Sri Jayachamarajendra Polytechnic Institute, The Bangalore Agricultural University, and the State Bank of Mysore.
ENGINEERING SCOPS IN INDIA
ndia has produces more IT and Computer engineers each year than any other nation. This tred=nd continuously adds to India human resources pool, making the country a power to be reckoned with.as a career option engineering offers tremendous scope for employment in private and public sectores.
Mr. sundar Pichai-Google ceo, Mr.Jeff Bezos – Amazon and blue origin founder all have one thin is common, they all stated with an engineering degree.
As Technologies advance more and more in the present and the future, there will always be high demand for engineers who can transform ideas into reality.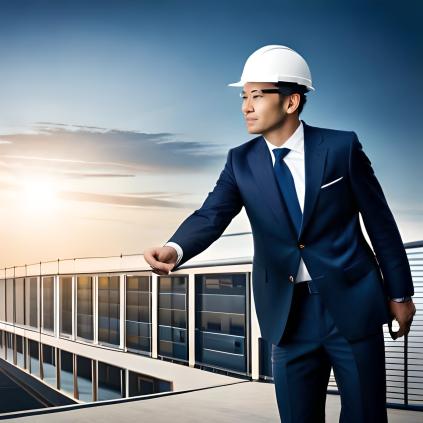 MODERN ENGINEERING
Modern Engineering is the creative application of science, mathematical methods and empirical evidenc to the innovation, design, construction and maintenance of structures machines, material, devices, systems, proceesse and organization. In line with this broad definition of modern-day engineering, today, artificial organ, designing new age Defence system, assisting human curiosity in reaching
GOVERNMENT INITIATIVE INDIA
The success of government initiatives, like Aatmnirbhar bhaarat or make in India. ability to produce the Best design Engineers our country aims to become the largest manufacturing hub in the next few years. Young engineers are only eyeing upon, white collared high paying IT job India.as a result the students become more competent and marker ready there by increasing the chance of being hired by the top employers.
if you like to read more about G20 summit go to this linkhttps://information-and-facts.com/g-20-summit-in-2023-india-happy/